"Truly, truly, I say to you, unless one is born of water and the Spirit he cannot enter into the kingdom of God."
(John 3:5)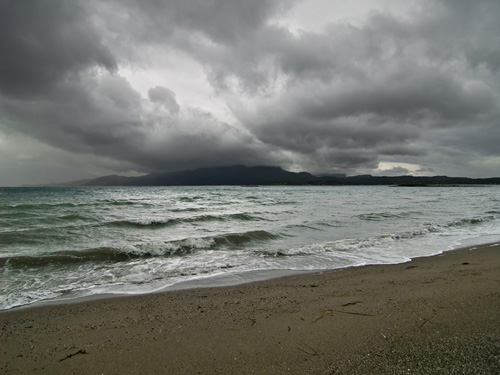 What could Jesus be referring to when he mentions new birth by "water"? Some have suggested that natural birth is in view, but this seems unlikely given that this was not a normal way of referring to childbirth at the time. "Born of woman and the Spirit" would have done a much better job if that was all that Jesus had in mind!
Few scholars have missed the link between this passage and
Ezekiel 36:24-26
. Notice the progression of thought in the Ezekiel passage: in order to enter the kingdom/land (v24), you must be cleansed with water (v25) and be given a new heart/spirit (v26). However, Ezekiel seems to have in mind the people of Israel during the restoration era, so the link between the two passages must be typological, with the restoration Covenant foreshadowing the New Covenant.
"Born of water" is almost certainly a reference to baptism. Not only did all of the earliest commentators understand the passage this way, the context itself seems to suggest that baptism is in view. This is clear from the fact that after Jesus' conversation with Nicodemus,
His own baptising ministry is alluded to
. Also, John has previously linked the descending of the Spirit upon Jesus
with baptism
.
If we put this all together, being "born again" means being
sprinkled with water for cleansing
(birth of water) and being
filled with the Spirit of the New Covenant
(birth of the Spirit).
The Spirit unites us to Christ through baptism and makes us members of the kingdom of God
.